Project Description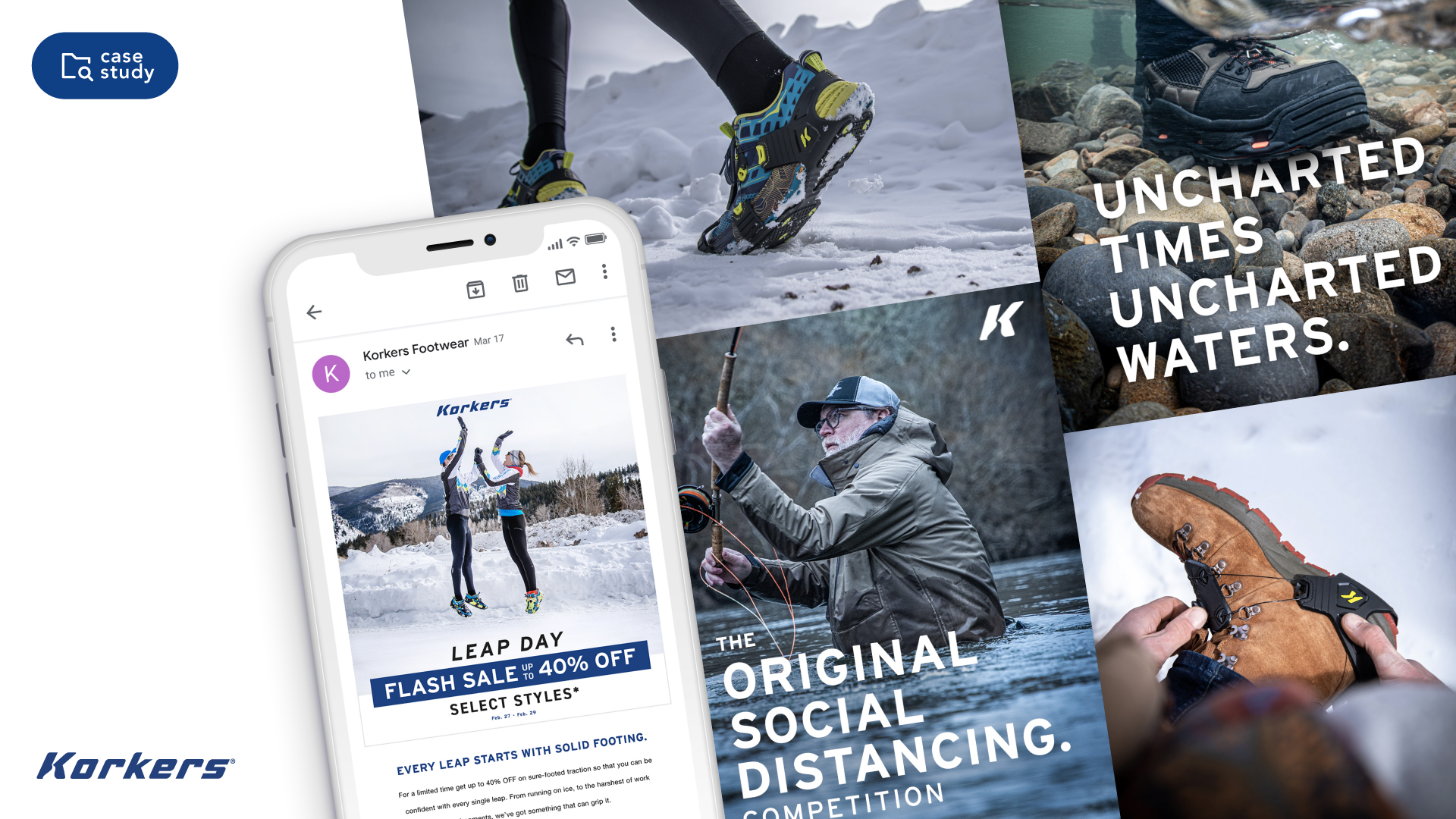 Korkers Footwear
Job Type: Client | Agency

Client: Korkers Footwear LLC

Deliverables: Comprehensive Digital Marketing

Position: Email, Social & Video

Collaborators: Yoon Kim (PM), Ken McClary (Ads, Web, & SEO)
Overview
Korkers Footwear makes the best fly fishing wading boots available. They are a company built off of heritage, innovation, and general bad-assery. They came to us late in 2018, and together we aimed to take solidify their entrance into new media, through email marketing, targeted ads, web development, and social media.
My role in our team, was essentially: make creative and get it out there. This was done through monthly e-commerce emails, marketing campaigns, promotional videos, and as of March 2020, social media.
Email is one of the top marketing platforms and results in revenue and engagement. With Instagram and Facebook's continuous changes to their algorithm, marketing-focused posts are showing up less and less with often less than 1% engagement. Email, on the other hand, creates a direct relationship with the consumer, allowing you to cater things to them as an individual, which results in a much higher engagement rate. We started working with Drip ECRM to create a personalized experience with users. In addition to monthly release and sale updates, we created a welcome funnel to bring new users right into the spirit of Korkers.
Welcome Series
Newsletter Emails
We have begun running larger campaigns that span across all platforms. One of the most recent was a flash sale on winter footwear for leap day. A similar campaign was run last year, but by optimizing our email marketing, content, and social + ad presence we more than doubled our success.
Korkers had several lifestyle videos, but they desperately needed a video series focused on product features for their website and retailers. Through energetic shots, dynamic motion graphics, and powerful music/SFX we created 10 videos that drove home the product to our fly fishing audience.
The last facet of digital marketing that I ran for Korkers, was social media. I planned out content around our promotional calendar, using both internal photoshoot content and user-generated content.
The Covid-19 pandemic brought about a very interesting campaign, and after quickly switching gears, we started #theoriginalsocialdistancing competition. We urged users to get out fishing, all the while practicing social distancing. After two weeks we picked our favorite photo and awarded them a new pair of Korkers.